Description
Still, bothered by how to correctly power your RGB LED strip or get smooth servo movement? Don't worry, this 60W DC-DC buck converter takes care of all.
This buck converter module converts high-power 12V or lithium battery 11.1V to 5V output. 60W power can be available with only one such module! Featuring adjustable 0.6V-5.1V output voltage and up to 18A output current, the module can be used to drive a 5m WS2812 RGB Strips or other device requiring low voltage and high current.
In addition, the converter incorporates protective functions like short-circuit protection, over-current protection, and overheating protection to ensure stable performance.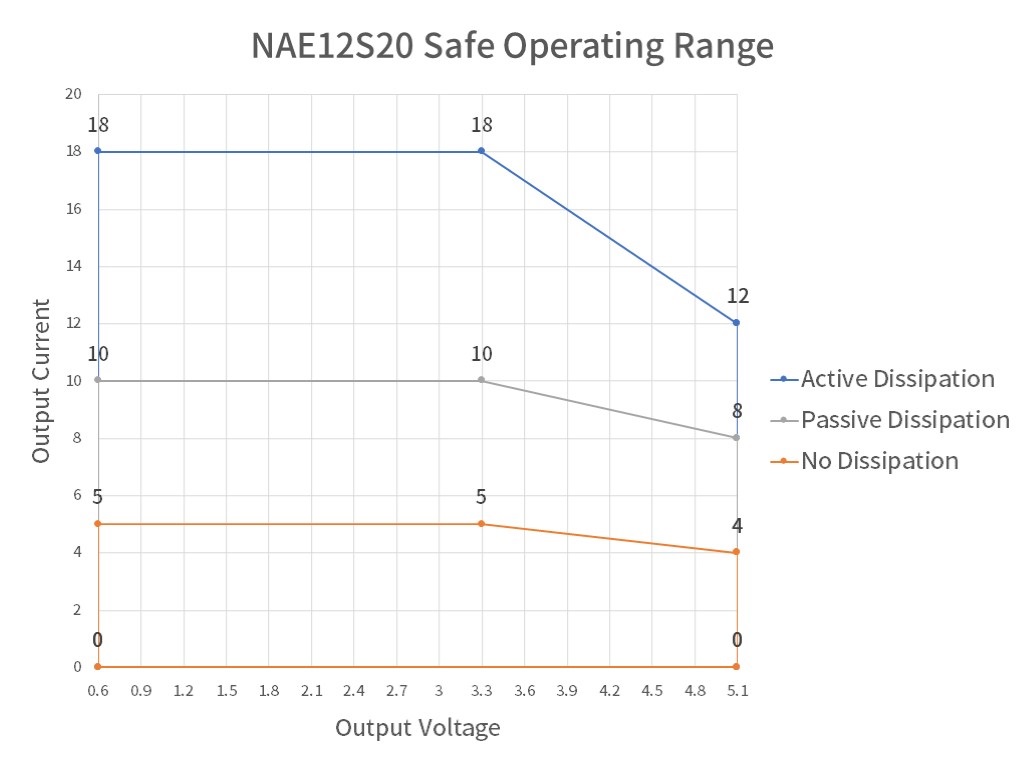 Safe Operating Range
The parameters of the safe operating range are tested in typical experiment environments. It is recommended to measure the surface temperature of the buck converter to determine if the dissipation needs to be improved.
- Surface temperature < 80℃: the converter performs steadily
- The surface temperature in 80 - 90℃: dissipation improvement recommended
- Surface temperature >90℃: dissipation improvement is required since the overheat protection may be triggered at any time.
SHIPPING LIST
60W Adjustable DC-DC Buck Converter x1
2Pin Terminal Block x2
Aluminum Heat Sink x1
FEATURES
Industrial-grade modules, ensure long-term stable operation
1.8~5.1V output voltage adjustable
Large output current
APPLICATIONS
Industrial applications
Battery-powered devices
LED lighting
Communication equipment
SPECIFICATION
Input Voltage: 9V-15V
Output Voltage: 0.6V-5.1V
Output Current: 18A(Active Dissipation)
Output Power: 60W(Active Dissipation)
Conversion Efficiency: 92%(Typical)
Outline Dimension: 52×37mm/2.05×1.46"
DOCUMENTS