Description

7 segment Digital Display 1 Digit LEDworks with microcontrollers.
Product Name : LED Digital display ;
Model : LD-5161;Type : Common ANODE
Emitted Color : Red;Pin Number : 10;Pin Pitch : 2mm/0.08"
Size(No INclude Pin) : 19 x 13 x 7mm/0.7" x 0.5" x 0.3" (L*W*H);Digital Tube Height : 14.2mm/0.56"
Material : Plastic, Metal;

Color of LED: red
Net Weight : 22g;
Package Content : 1x LED Digital Tube
HOW 7-SEGMENT DISPLAYS WORK
Seven segment displays consist of 7 LEDs, called segments, arranged in the shape of an "8". Most 7-segment displays actually have 8 segments, with a dot on the right side of the digit that serves as a decimal point. Each segment is named with a letter A to G, and DP for the decimal point: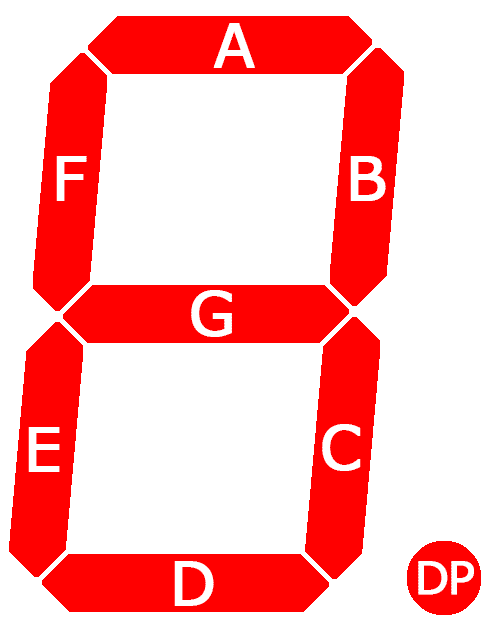 Each segment on the display can be controlled individually, just like a regular LED.
There are two types of 7-segment displays – common cathode and common anode.


COMMON ANODE DISPLAYS
In common anode displays, all of the anodes are connected to Vcc, and individual segments are turned on and off by switching power to the cathodes: